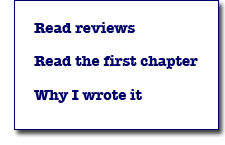 Slipstream is the story of five characters whose lives intersect at a pivotal moment in the Los Angeles International Airport. Logan, a thirty-something con man who has just been paroled from a stint in prison is trying to stay away from drugs while he scrapes by working as a personal attendant. Jewell, his daughter, is an architecture student on the brink of breakup with her girlfriend. Wylie is a bartender at the airport who witnesses the daily ebb and flow of travelers passing through his bar. He's about to receive the surprise of his life. Inez is a fundamentalist Avon lady plotting a secret escape from her marriage to Rudy, a freshly-fired member of the airport ramp crew who's showing signs of going postal.
Tension builds as the characters go about their business, unaware that their lives are drawing together in every narrowing circles. Against the backdrop of the sprawling city—the La Brea Tar Pits, Wilshire Boulevard, Union Station—the characters' lives cross and recross. Finally, in the featureless expanse of canned air and florescent lights at the airport, their paths converge in a climax that changes the fate of each.
There's a noirish tinge to Slipstream. The shadows of Philip Marlowe and the Black Dahlia linger in the streets and buildings, and a jittery atmosphere left over from Cold War apprehensions of air raids and sabotage pervades many scenes. There's also a sense of the city beneath the concrete and asphalt: the natural world of the canyons, underground rivers, and vacant lots; the bones of mammoths and sabertooths jumbled in the tar next to skyscrapers and townhouses. Finally, there's the ordinary yet otherworldly strangeness of the airport, that megalith of modernity where tens of thousands of people pass every day. Readers experience the uneasiness of being in a crowd, the disquiet of knowing that anything can happen at any time, and that we don't know from one moment to the next when catastrophe will strike.
Blending suspense, humor, revelation, and irony, Slipstream is a tale of last chances, single parenthood, unexpected love, addiction, renewed hope, loneliness, the fear that limits so much of what we do, and the miracles and coincidences that shape our lives.